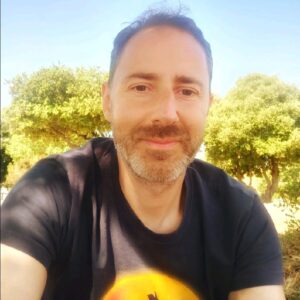 We're excited to welcome Sébastien Tosi to the team as the Head of the DBI-Infrastructure Image Analysis Core Facility. Sébastien Tosi is going to lead the implementation of Image Analysis services to support the bioimaging facilities across Denmark.
Sébastien has over 10 years' experience as research engineer and BioImage Analyst in the Advanced Digital Microscopy Core Facility, Institute for Research in Biomedicine (IRB) in Barcelona. Sébastien has been especially active in lecturing and building a community in the field, notably as workgroup leader of the network of European BioImage Analyst (NEUBIAS), by organizing workshops and international training schools directed to Life Scientists, and through various open-source software contributions.
Sébastien also worked in the telecommunication industry, and he was involved in the design of several custom light sheet microscopes. Overall, he could build upon his theoretical knowledge and apply it to fruitful collaborations within projects at the crossroad between biology, bioimaging and image analysis. He authored several book chapters and articles in BioImage analysis and contributed to numerous Life Science articles.
Welcome to the team, Sébastien.