Network News
DBI has opened an image contest: send your images to info@danishbioimaging.dk before June 30th and you have a chance that one of them will published on the DBI webpage.
We are now 205 members, please spread the word and invite your Bioimaging colleagues. Membership is free ?
See Statistics about Danish Bioimaging network performace below
The first Cross institutional Bioimaging between SDU, KU, AU and DTU went successfully with 18 participants (PhD students and researchers). If your group wants to contribute and participate in the organization and running of the next course in the Fall 2019, please contact vita(at)bmb.sdu.dk
Highlight
Danish Bioimaging network meeting 2018:  02.10.2018,     SDU Odense, Registration has begun: fill the registration form
Keynote speaker: Jennifer Lippincott-Schwartz, Janelia Research Campus.
Confirmed Speakers: Jonas Ries, EMBL, Heidelberg and Rainer Heintzmann, Friedrich Schiller University, Jena
Jakub Sedzinski, Danish Stem Cells center
Marja Jäättelä,  Danish Cancer Society
Christian Janfelt, Department of Pharmacy, Copenhagen Uni
The 4th edition of the ARTiS picture contest is now open! Deadline is 31st of July.
BioImage Analysts Career Survey-please PARTICIPATE! Dear members, If you are  a Bioimage analysis specialist, please take 2 minutes to answer the following survey! It will help to promote the profession of Bioimage Analysts in the Life Science.
Super resolution group is open for registration for all of you that use or want to use Structured illumination microscopy, Single Molecule Localization Microscopy and/or Stimulated Emission Depletion Microscopy STED. Register here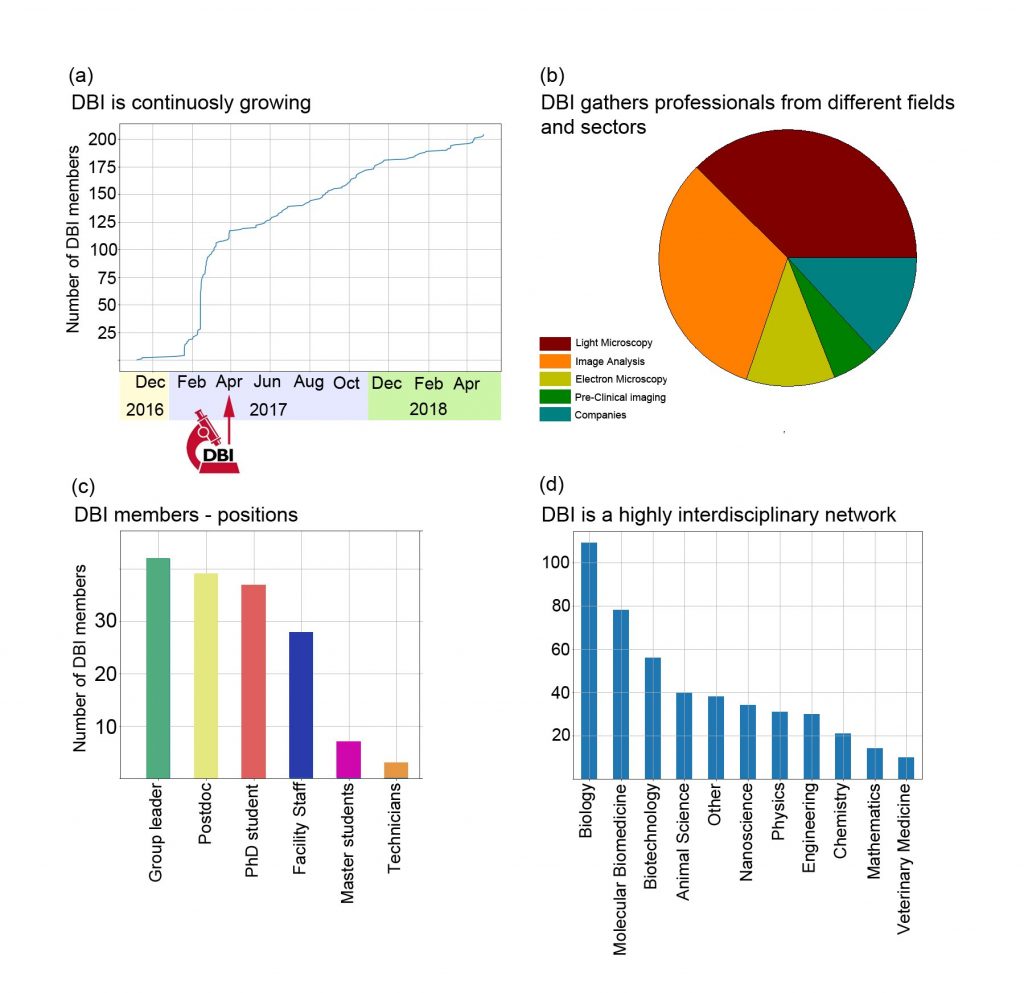 Open calls (New section at the webpage)
Courses (More online)
Computer Optimized Microscopy, Barcelona, June 25-29th
#LOCAL Image Analysis Course – 11-15th June 2018, Copenhagen
Super-Resolution Microscopy, July 9-14, 2018, Heidelberg
Light sheet microscopy, August 2-12, 2018, Dresden
#LOCAL PhD Course: Introduction to Fluorescence Microscopy August 20-22nd and 27-29th 2018 at Aarhus University
#LOCAL CFIM crash course in Light MIcroscopy – 21-22nd August, 2018, Copenhagen
Cryo-Electron Microscopy and 3D Image Processing, September 2-10, 2018, Heidelberg
12th Zurich Summer School on Biomedical Imaging, 3-14 September 2018, Zurich, Switzerland
NEUBIAS BioImage Analysis Schools, Edinburgh, UK, October 16-19.
Seminars
#LOCAL Imaging genome dynamics and structure in single cells by quantitative live and super-resolution imaging. Jan Ellenberg, EMBL Heidelberg, Germany. May 29th at 2:30pm. Center for Protein Research, University of Copenhagen, room 6.2.09. Blegdamsvej 3B, 2200 Copenhagen
#LOCAL Deep Learning Seminar by Tarry Singh: "Artificial Intelligence: application in life and health sciences" Haderup Auditorium Panum, May 31st
#LOCAL High Content Screening Seminar & Usergroup Meeting. PerkinElmer, June 6th at 9am, Mærsk Tower, 15 floor, room 7.15.92. Copenhagen, Denmark
Conferences and Workshops (more online)
#LOCAL Visionday conference, May 30, DTU
#LOCAL Scandem 2018, the 69th Annual Conference of the Nordic Microscopy Society: Danish Bioimaging network organizes 2 sessions: focused on single cells and multicellular models, DTU, Kg. Lyngby, DENMARK, June 25-28, 2018.
Imaging Mouse Development, July 24-27, 2018
10th anniversary light sheet fluorescence microscopy conference, 12-15 of August, Dresden, Germany
8th single molecule localization microscopy symposium, August 27-29, 2018, Berlin.
4th International Symposium on Image-based Systems Biology, Jena, Germany, September 6-7, 2018
#LOCAL Danish Bioimaging network meeting 2018/SDU Imaging meeting: 10.2018, SDU, Odense
#LOCAL Image Analysis workshop, 03.10.2018, SDU, Odense
2018 SLAS Advanced 3D Human Models and High-Content Analysis Conference, October 17/19, 2018, Oegstgeest, Netherlands
Labeling & Nanoscopy 2018, Heidelberg, 5-7th of November 2018, organizers: Stefan W. Hell, Stefan Jakobs, Markus Elsner, Steffen J. Sahl
#LOCAL Membrane Imaging: Structure and Dynamics in cells and models, December 4, 2018. SDU, Odense, Denmark
Job oppening
Work groups contact information
WG1: Image Analysis tools and data management
Sune Darkner, DIKU – darkner(at)di.ku.dk
WG2: Pre-clinical imaging
Eastern Denmark: Henrik El Ali, KU –  helali(at)sund.ku.dk
Western Denmark:  Michael Pedersen, AU –  michael(at)clin.au.dk
WG3: Electron Microscopy
Casper Hempel, DTU, Nanotech –  cash(at)nanotech.dtu.dk
Alexander Shulz, KU-SCIENCE – als(at)plen.ku.dk
WG4: Light Microscopy
Aarhus/Aalborg – Morten Nielsen, AU – mn(at)biomed.au.dk
Odense – Jonathan Brewer, SDU –  brewer(at)memphys.sdu.dk
WG5: Correlation and connectivity please come forward if you would like to join
WG6: Training and knowledge exchange
Jutta Maria Bulkescher, SUND-KU – jutta.bulkescher(at)sund.ku.dk
DBI coordinator: Vita Solovyeva vita(at)sdu.dk