Highlight
Danish Bioimaging network meeting 2018:
02.10.2018, SDU Odense,
Registration: fill the registration form and submit your abstract for a poster or a talk.
Registration deadline is the 10th of September.
Keynote speaker: Jennifer Lippincott-Schwartz, Janelia Research Campus.
Confirmed Speakers: Jonas Ries, EMBL, Heidelberg
Rainer Heintzmann, Friedrich Schiller University, Jena
Paul Wiseman, McGill University, Montreal, Canada
Jakub Sedzinski, Danish Stem Cells center
Marja Jäättelä,  Danish Cancer Society
Christian Janfelt, Department of Pharmacy, Copenhagen Uni
We are glad to present our new commercial members: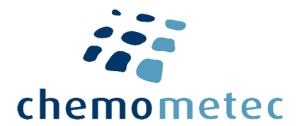 Euro-BioImaging recognized as the Landmark infrastructure for imaging research
Following a two-year evaluation process, reviewed by a panel of independent senior experts, European Strategy Forum on Research Infrastructures (ESFRI) has granted Euro-BioImaging Landmark status on its 2018 Roadmap Update.  This status is recognized as a benchmark for quality, recommending that Euro-BioImaging is the "go-to" Research Infrastructure to support imaging research across Europe.
There is one advertisement slot in each newsletter, contact info@danishbioimaging.dk to book it.
DBI Workgroup for training and knowledge exchange.
If you want to make a difference and share your expertise with the community, join the group and share your ideas with us! Contact Jutta (jutta.bulkescher(at)sund.ku.dk)
Interested in doing an internship/Praktika in Advanced Optical Microscopy?
Visit Vienna Core facility webpage: https://www.vbcf.ac.at/facilities/advanced-microscopy/?o=415
Open calls (New section at the webpage)
#LOCAL DBI Open Call 2018/19 to promote interactions between network members, for example for courses, meeting and seminars. Applications are welcome for 3.000 – 10.000 DKK.
2nd CORBEL Open Call for Research Projects, (up to 5000€) open access to cutting edge technologies and services available at research infrastructures working in fields such as advanced imaging technologies, high-throughput screening or structural biology and more. Deadline 31st of August
#LOCAL SDU: The SDU-Imaging steering group invites applications to support Imaging related workshops taking place in2019. It is expected to fund 3-4 workshops with 15-30.000 DKr each. Deadline 1st of October
Courses (More online)
Conferences and Workshops (more online)
Optical Clearing and Expansion Microscopy symposium, September 12, 2018, Stockholm
Global BioImaging – Exchange of Experience III workshop, September 14-15, 2018, Sydney, Australia.
#LOCAL Danish Bioimaging network meeting 2018/SDU Imaging meeting: 10.2018, SDU, Odense
#LOCAL Image Analysis workshop, 10.2018, SDU, Odense
Labeling & Nanoscopy 2018, Heidelberg, 5-7th of November 2018, organizers: Stefan W. Hell, Stefan Jakobs, Markus Elsner, Steffen J. Sahl
#LOCAL Membrane Imaging: Structure and Dynamics in cells and models, December 4, 2018. SDU, Odense, Denmark
Job oppening
Work groups contact information
WG1: Image Analysis tools and data management
Sune Darkner, DIKU – darkner(at)di.ku.dk
WG2: Pre-clinical imaging
Eastern Denmark: Henrik El Ali, KU –  helali(at)sund.ku.dk
Western Denmark:  Michael Pedersen, AU –  michael(at)clin.au.dk
WG3: Electron Microscopy
Casper Hempel, DTU, Nanotech –  cash(at)nanotech.dtu.dk
Alexander Shulz, KU-SCIENCE – als(at)plen.ku.dk
WG4: Light Microscopy
Aarhus/Aalborg – Morten Nielsen, AU – mn(at)biomed.au.dk
Odense – Jonathan Brewer, SDU –  brewer(at)memphys.sdu.dk
WG5: Correlation and connectivity please come forward if you would like to join
WG6: Training and knowledge exchange
Jutta Maria Bulkescher, SUND-KU – jutta.bulkescher(at)sund.ku.dk
DBI coordinator: Vita Solovyeva vita(at)sdu.dk